Divided into five episodes, Pink and Yellow: The Wedding Piece concentrates on migration and social mobility through intertwined elements of analysis such as weddings and everything that is related to them: preparations, traditions, different beliefs, the social space represented by these ceremonies, but also the administrative management of weddings and their use by the state government.
Ralf Homann thinks that these ceremonies have become another element of political speech, an element of control and sometimes an element of manipulation of the phenomenon of migration and social mobility. These marriages between migrants are regulated by very strict rules, or the other way round, marriages are often affected by the rules that regulate immigration, a legislation in force in Spain since the Sixteenth century when the transatlantic voyages to the New World and to the West Indies, involved the control of the identity of the passengers through their ancestry, marital status and origin.
According to Ralf Homann, identity as an artificial element created by the administrative bureaucracy at a time in history generates a halo of control around those people he categorizes as haunted space. People's mobility also generates sound spaces mobility and these can be detected auditory. Ralf Homann incorporates these sound spaces as elements of investigation in his artistic radio work, in an anachronistic narration, in which the topics analyzed by the artist are materialized through different sounds and simultaneous languages, English-Spanish, together with music specially composed for the work.
Pink and Yellow: The Wedding Piece has been commissioned by Chamber of Public Secret for Manifesta8.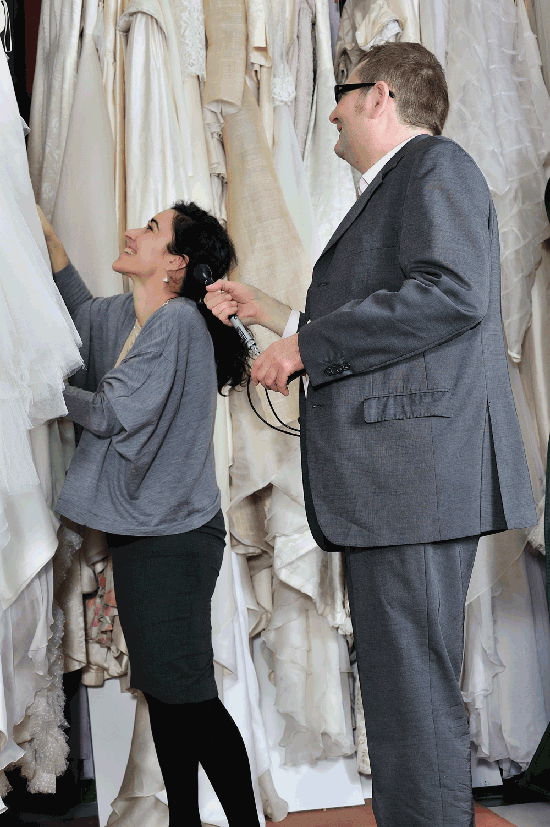 Ralf Homann is a German journalist, experimental artist and director who lives and works currently in Berlin. He understands radio as a global phenomenon worldwide, as a media, which is a public domain. Homann also uses radio as a tool for fine arts and as a tool for sound sculpture and sound design. His first radio art projects take us back to 1999 with Experimental Radio at the Faculty of Media at Bauhaus-University Weimar, where he was lecturer from 1999 to 2007.