MANY POSSIBLE CITIES
21.22.23 February 2020
Manifattura Tabacchi, Florence

Maybe, we just don't need any more new buildings. Maybe reconfiguring existing ones is enough. Andreas Angelidakis

Here there are Radio Papesse's latersounds from Many Possible Cities, a festival by Manifattura Tabacchi on urban regeneration, a space to share the latest ideas and concepts around the future of cities. Among the many issues the festival addressed, are art and the temporary use of spaces, adaptive uses of buildings and green thinking. Over twenty guests - artists, curators, architects, researchers - shared practices, imaginaries, contradictions and controversies related to the transformation of the urban (and social) landscape.

Many Possible Cities' latersounds are organized in three categories: TALK, INTERVIEWS and DI COSA PARLIAMO....


TALK

Art as a means of acting, relating and reflecting on spaces undergoing processes of regeneration
language: EN
with Andreas Angelidakis, Andrea Bartoli (Farm Cultural Park, Agrigento), Cristiana Perrella (Centro per l'arte contemporanea Luigi Pecci, Prato), Ippolito Pestellini Laparelli.

Global Tools 1973-1975: when education coincides with life
language: IT
with Valerio Borgonuovo, Silvia Franceschini and Caterina Taurelli Salimbeni

From spaces to places: strategies for the adaptive reuse of buildings and spaces
language: EN
with Kendall Tichner (Industry City, New York), Johan Nicolas (La Friche la Belle de Mai, Marseille), Adam Thorpe (UAL Central Saint Martins, Design Against Crime, London) and Marco Tognetti (LAMA - Developing Change)

The future of cities through resilience, adaptation and access
language: EN
with Indy Johar and Gregory Eve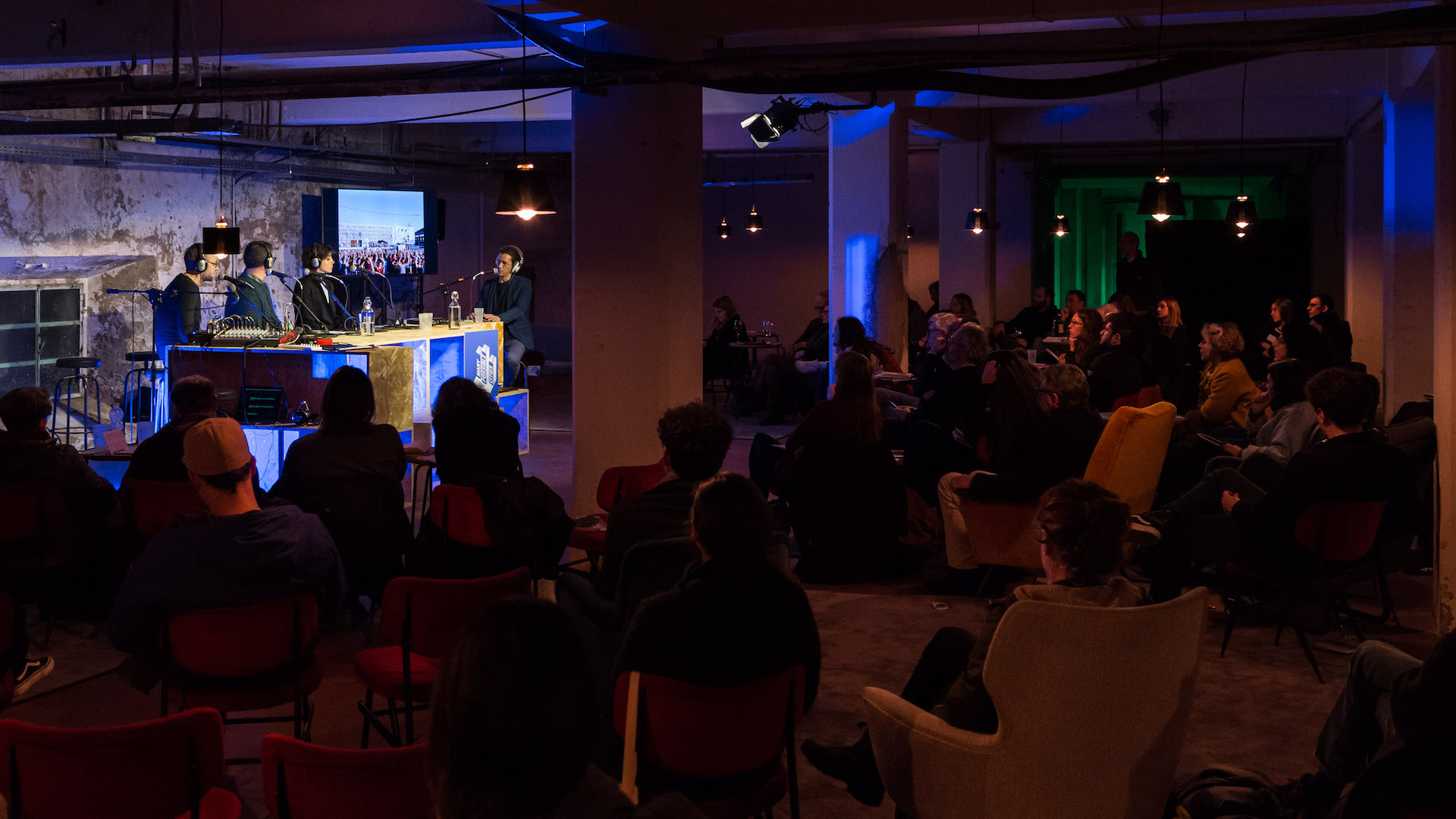 INTERVIEWS

Andreas Angelidakis, PONTE [EN]
What's a bridge? Is it a place or a thing? Can it become a relational space? Starting from these questions, Radio Papesse talks with Andreas Angelidakis, an architect who does not build - as he describes himself - but rather moves between the languages of art, curating and writing. With Angelidakis we talked about urban spaces, buildings and architectures that enable agency, democratic participation and citizenship rights.

Andrea Bartoli, Dieci anni di Farm Cultural Park [IT]
Valerio Borgonuovo & Silvia Franceschini, Global Tools e la pedagogia radicale [IT]
Riccardo Luciani & Caterina Taurelli Salimbeni, L'arte in spazi provvisori [IT]

Kendall Tichner, From Industry City to Los Angeles [EN]
Adaptive Reuse is defined as the aesthetic process that adapts buildings for new uses while retaining their historic features. One of the greatest challenges of this sort of processes is to create inclusive, safe, participatory places. But when is it time to let a project that you contributed to, walk alone? Kendall Tichner tells Radio Papesse about the path she has taken to creating inclusive places - starting with her work with Collision Project - and relaunches new ideas for her projects in Los Angeles.


DI COSA PARLIAMO....

The series What we talk about, when we talk about.... - only in Italian, sorry! - is produced by Radio Papesse to provide our listeners and MPC's public with a handy glossary about some of the most relevant issues addressed in any conversation about contemporary cities: urban regeneration, gentrification and climate change, places and spaces, urban voids...

Di cosa parliamo quando parliamo di rigenerazione urbana?
Di cosa parliamo quando parliamo di spazi e luoghi?
Di cosa parliamo quando parliamo di gentrification. E il clima che c'entra?