Journalist and art critic Pia Capelli writes for Il Sole 24 Ore and Elle, among others. For our RischioTutto challenge she selected two works by Valerio Berruti and Ra Di Martino.
Berruti's paintings on jute canvases - from the Sopra ogni cosa series - have a frescoes-like quality and their tender colors materialize their delicate images.
Ra Di Martino's video The red shoes is a long tracking shot from three different perspectives of two teen-agers kissing. The video was acquired by the Museums of Torino for the GAMvideoteque. [Pia Capelli]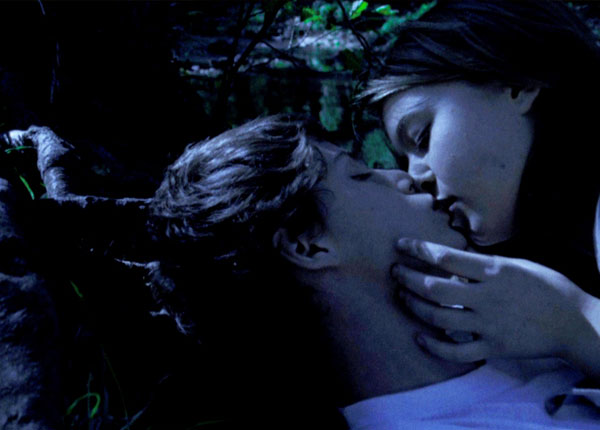 Ra Di Martino, The Red Shoes, 2007.
The interview is in Italian only