Denis Isaia is an independent curator based in Bolzano and assistant curator for Raqs Media Collective with whom – beside the collaboration for the exhibitionThe Rest of Now - he also curated the Tabula Rasa program of 111 days of talks and meeting at the former Alumix industrial building in Bolzano.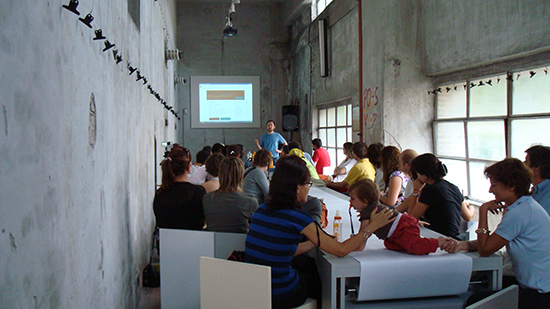 Denis Isaia, Tabula Rasa, Manifesta7, ExAlumix Bolzano, 2008.
We met him in Bolzano and we talked about the rest and its diverse reading, both a pause and waste, we also talked about abandoned industrial sites – the Alumix is undergoing a massive renovation project - and their place within the cultural debate in the region and in Bolzano. We talked about localism and internationalism, about Manifesta and its legacy – again cultural and political – in the area.
The interview is in Italian.