My name is Aliou Diack, but my friends call me Badou.
I was born in a village in the middle of the Senegalese forest where the local economy was all agricolture based. That is where my love for nature and animals come from...and these are all elements that can be found into my work.
When I was a child, I had to walk for an hour into the forest to get to school and along the path I could hear birds and animals, but I was to scared to look for them, I was just listening. That is why, today in my work, you can find animal figures, not always totally recongnizable: is is as if you were walking into the forest, you can hear them, maybe you recongnize them, but you're too scared to take a good look.
Mine is a semi-abstract and semi-figurative work: you have to get in, listen...
[...]
There's a singer who says : "seen from above the world is made out of one people only" [cit: Soulemayne Dyamanka, Senegalese poet] I love this sentence. That's how we should live, to me there is no Senegalese, Italian, French or English people...we're all human beings.
This interview with Aliou Diack is in French only, click here to read its full transcript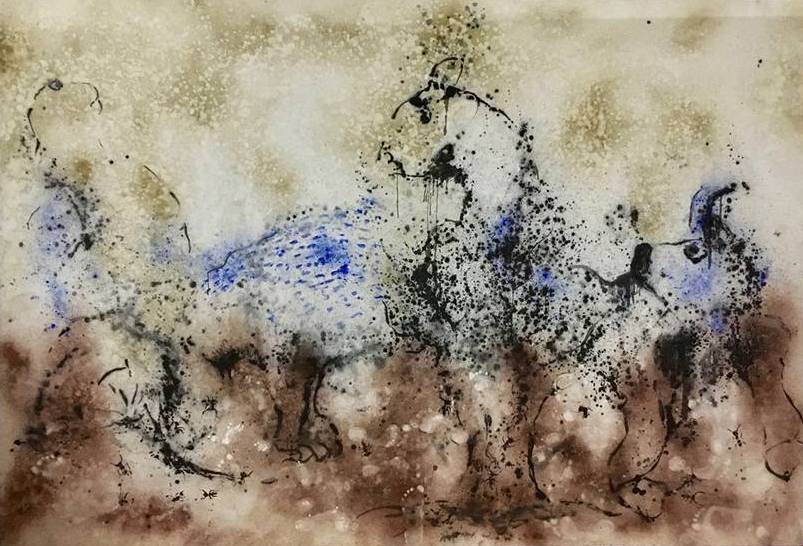 This conversation with Alipu Diack was recorded in Florence, 2018.
It's produced in collaboration with Villa Romana, in the frame of SEEDS FOR FUTURE MEMORIES, a residency exchange project developed by Villa Romana and Thread to link the two ends of migration at the two reference locations: Sinthian / Tambacounda and Florence. All through 2018, 13 artists have been travelling and working between Italy and Senegal: Aliou Diack is one of them.
www.seedsforfuturememories.com.