We can't wait for Sept. 4th!
For 3 reasons:
1. after a year's break, Villa Romana Open Studios are back !!!
2. Open Studios host Radio Olimpia!
3. Radio Olimpia's radio commentary will be part of Bagni Lucia's special broadcast, live on radiopapesse.org, starting at 5.15 pm! STAY TUNED!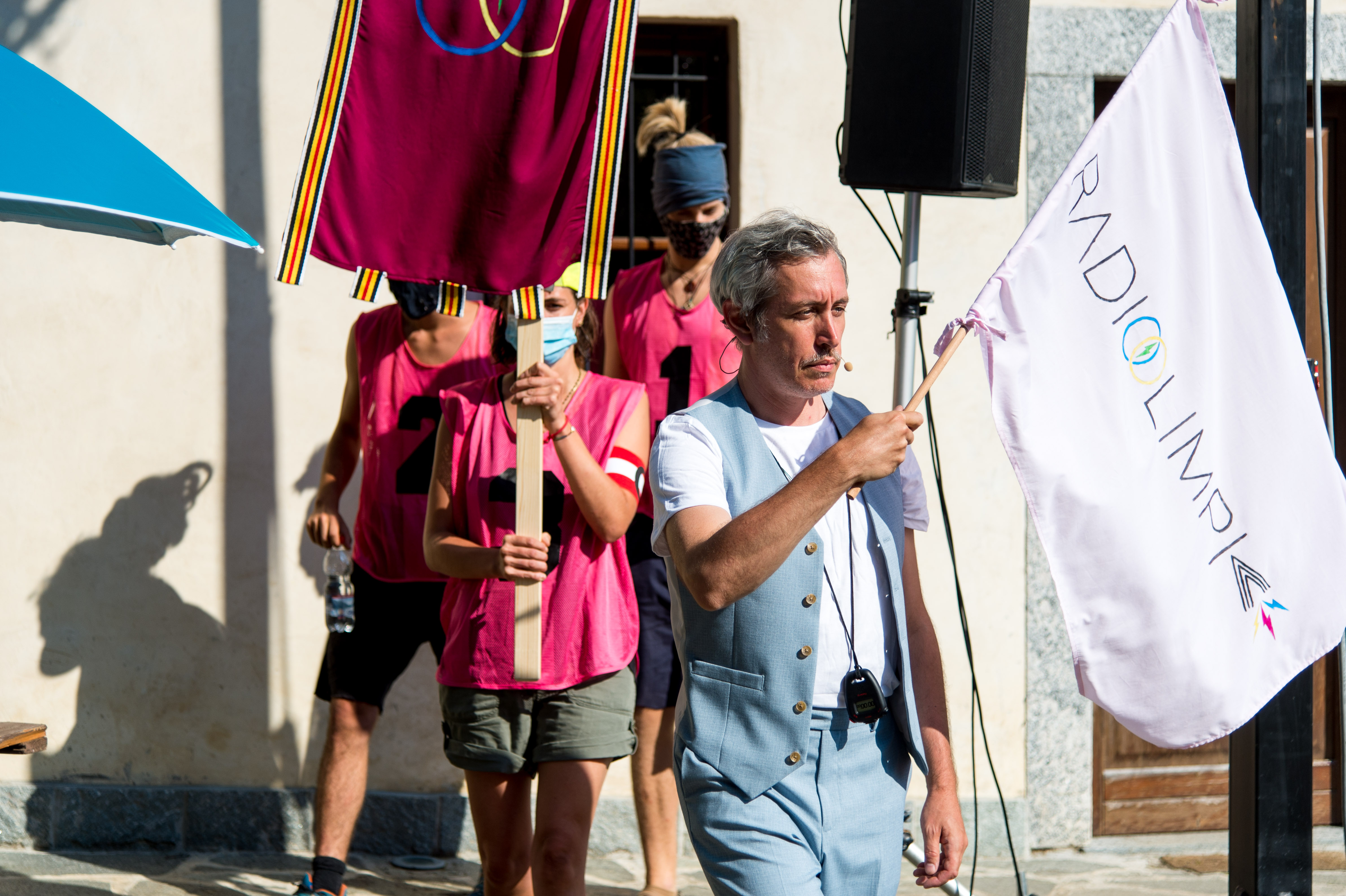 Radio Olimpia, Bomba libera tutt! is a playground and a mobile radio station. It is an unprecedented form of contemporary performative olympics, a sort of Jeux Sans Frontières whose games are inspired by performances and actions of known and lesser known artists.

Two teams - eight athletes - will compete on September 4th at Villa Romana! The games will be accompanied by a special radio commentary from the sidelines, with with interviews and insights to rethink about art, competition - beyond the productive time of work - playing, public space and shared time.

Radio Olimpia, Bomba libera tutt! is a collective feast devoted to our bodies, their relationships.
Radio Olimpia is a way to be together!
Radio Olimpia, Bomba libera tutt!
by Gruppo MMM (Martino Ferro, Maria Caterina Frani, Maria Pecchioli)
A co-production by Pergine Festival, Il Giardino delle Esperidi Festival, In\Visible Cities / Contaminazioni digitali, Zona K and with the support of Indisciplinarte and Periferico Festival.

At Villa Romana with:
Daniele Bonaiuti, Maria Caterina Frani and Maria Pecchioli.
In collaboration with Radio Papesse & Bagni Lucia.